Bridge Mode Guide | SBG6580
If you are having trouble with the intermittent or weak Wifi connections for your SBG6580 router, buying a separate router and using the SBG6580 as modem only may solve the issue for you. However, there are a few pitfalls that can stop you from running SBG6580 in bridge mode. In this complete bridging mode guide, we will teach you how to setup the bridging mode and turn your SBG6580 combo modem/router as modem only.
Please note that these steps are written so that it can work with the majority of the ISP. Some ISP's push settings into your router and some do not. However, this guide takes precautionary steps to ensure that you can enter bridging mode without any issues.
1. Unplug Coax Cable from Motorola
This stops the connection and give you the opportunity to change the settings on your SBG6580. Do NOT plug the coaxial cable back into the modem until the very end.
2. Reset the Modem with Factory setting.
Hold down the white reset button on the back panel with a pen for 30 seconds.
3. Turn Modem back online, Connect Your PC to the modem using hard wire.
You will need hardwire connection since you will be turning off wireless for your SBG6580.
4. Turn off Wireless Network
Disable your SBG6580 Wireless network using the following: Wireless -> Primary Network -> Disabled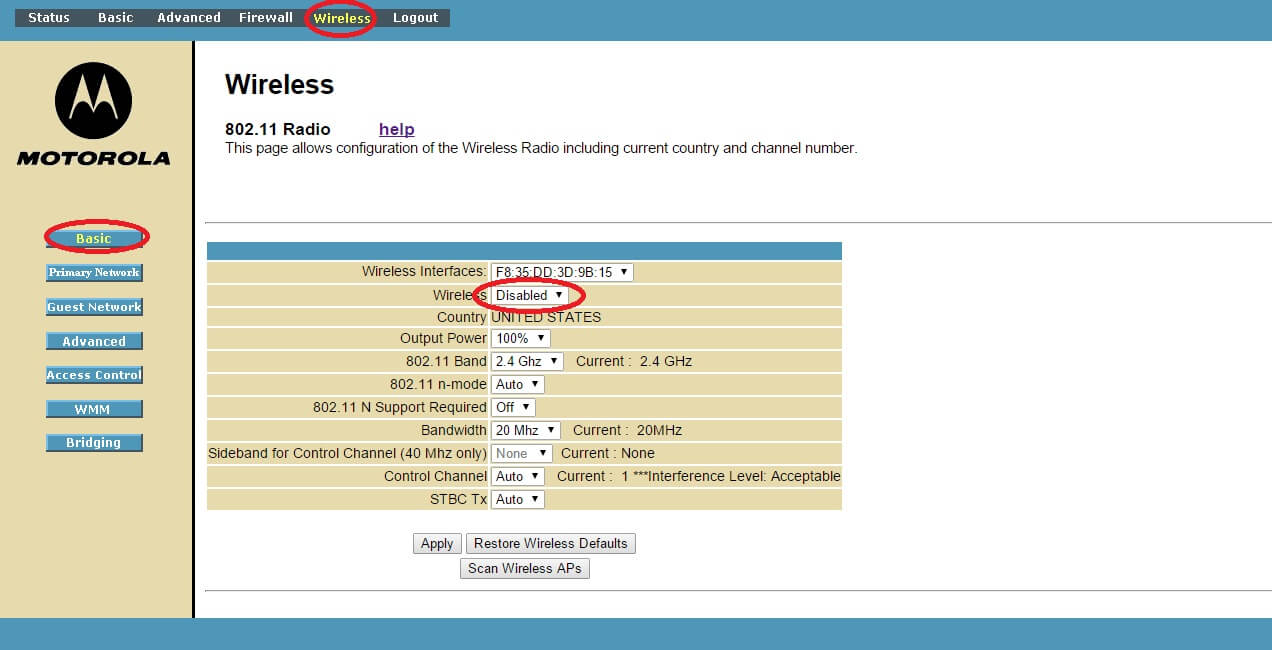 5. Disable NAPT Mode
Disable NAPT using the following path: Basic -> Setup -> NAPT Mode -> Disabled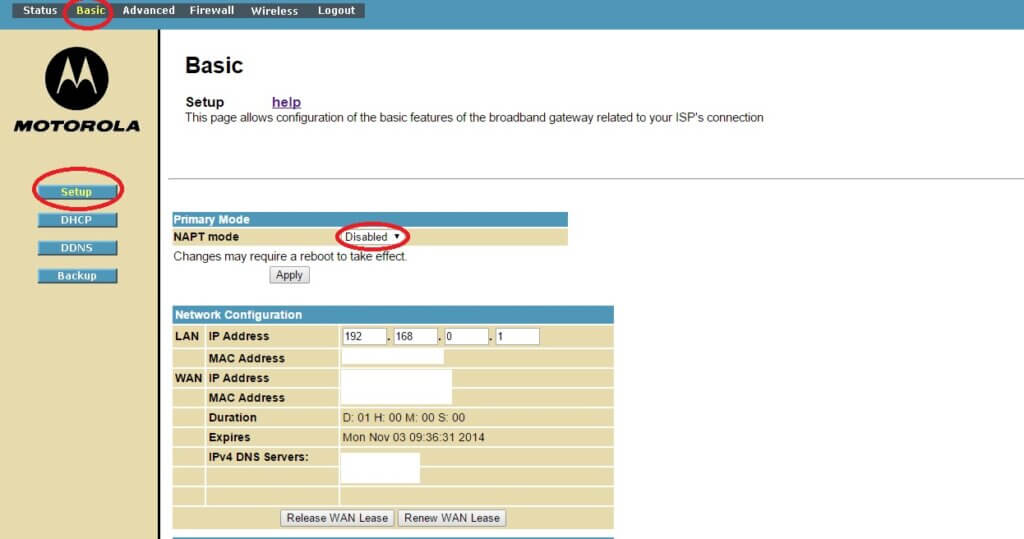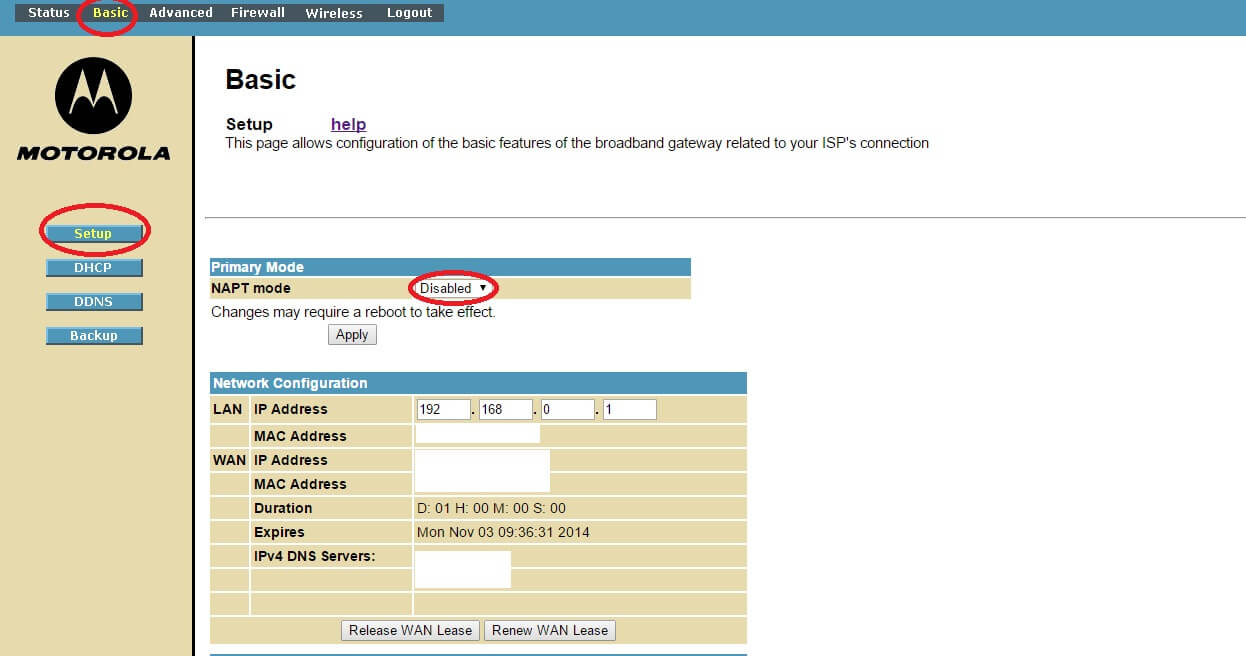 Note that once you disable the NAPT mode for your SBG6580, the new modem's IP address will become 192.168.100.1
6. Disable DHCP
Disable DHCP using the following path: Basic -> DHCP -> No
7. Bridging the MAC address of your router:
Copy and save the LAN Mac Address from the Basic > Configuration Section
Advanced -> Options -> Passthrough Mac Addresses -> Add the MAC address you got.
Alternative
If the above does not work for you. Try to go into Wireless -> Bridge -> Enable. Then put in the WAN MAC of your router.


8. Connect port 1 on the Motorola modem to the WAN port of your router.
9. Plug the coaxial cable back into the modem and power cycle it.
You should now successfully turned your SBG6580 surfboard router/modem combo into a modem only machine via Bridging mode.
Additional Note:
After you set your SBG6580 as bridge mode, only 1 computer can connect to the internet. What happens is that you will have to connect all of your devices to the router, and your modem's only connection should be to your router.
If you are still having trouble connecting your router to the internet. Consider changing your router's MAC address to match your Motorola SBG6580.