Static IP Setup Guide | Netgear WNR2000 (N300)
There are many cases where you would need or want to setup static IP for your specific devices. Maybe you need it for gaming servers, maybe you need to host information, or maybe you need to setup CCTV's or any other kind of video or camera devices.
To access the static IP setup screen, you will first need to login to your Netgear WNR2000 router.
Go into Advanced option -> LAN setup. You can view your existing static IP setup if you have any. Click on Add to add static IP rules for your devices.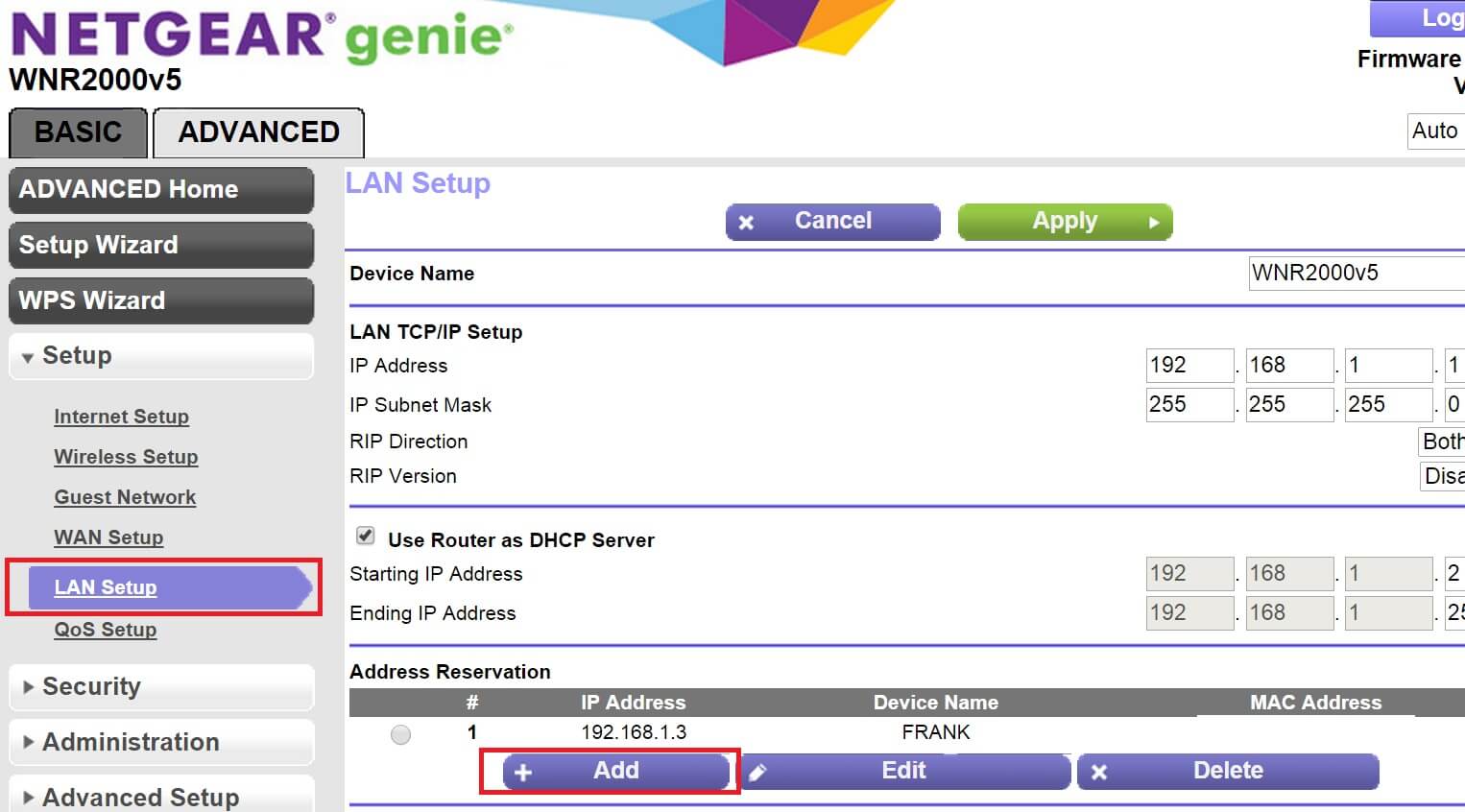 With the next screen, you will be able to see any existing devices that has been connected to your network. This is an easy to to define and setup the static IP or address reservation for them. For our example, we have setup 192.168.1.3 for Frank's PC.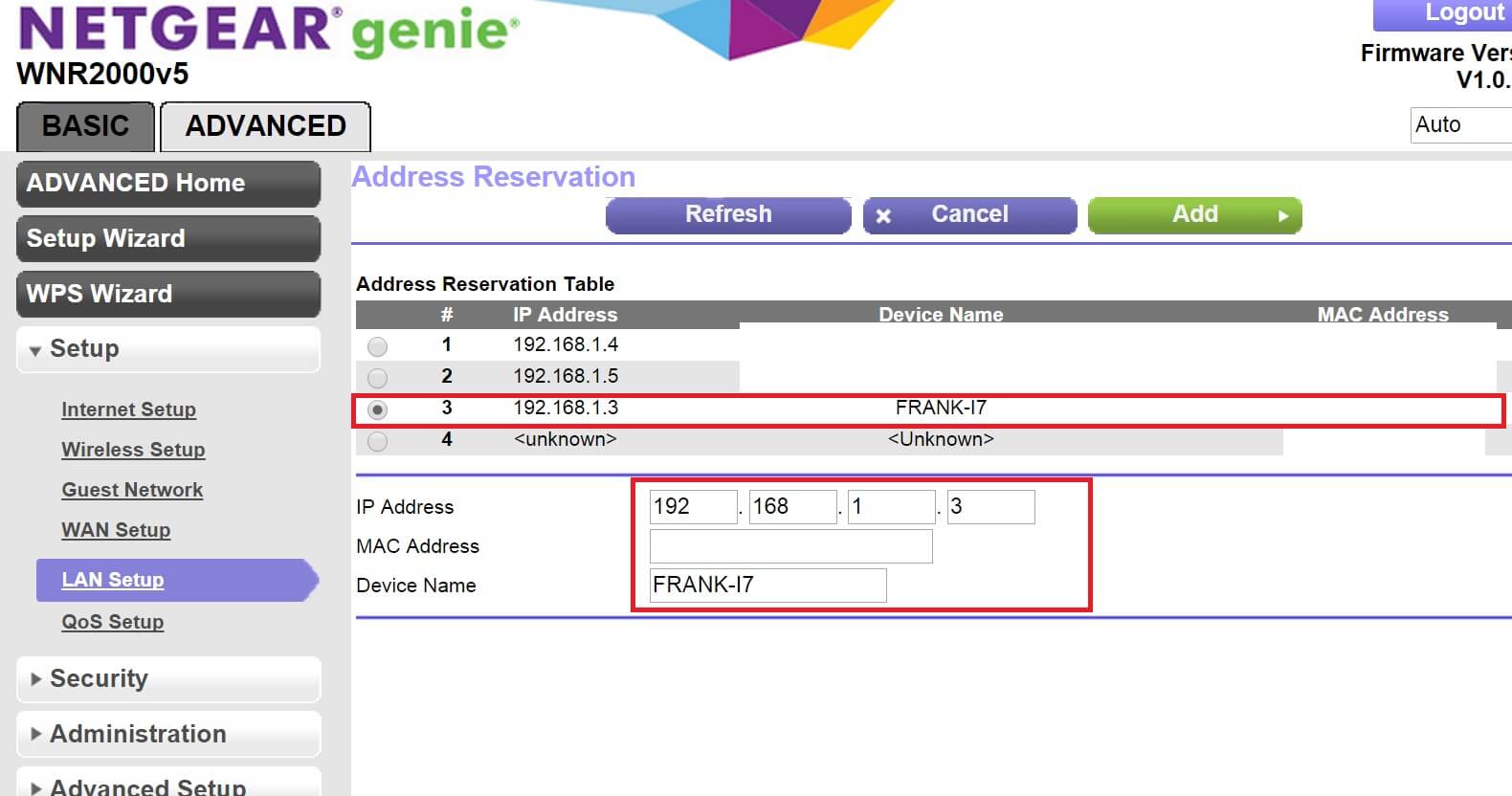 Either select any of the devices, or you can manually type in the information. Click on ADD to save the information. You have now setup the option for static IP for your device!