In this quick guide, we will show you how to enable UPnP function within your ASUS RT-AC66U. In general, your router should already have the option enabled by default. However, if someone has turned off such as the owner before, you could use the following options to turn RT-AC66U UPnP on.
First, go to the WAN section under advanced settings from the tab to the left.
Second, select the option for the UPnP feature.
Finally, click apply the save the setting and now you have enabled the UPnP for RT-AC66U.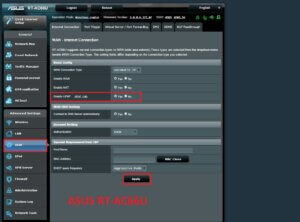 Related Model: ASUS RT-AC66R